This article has affiliate links, which means I receive compensation if you purchase a product through this link. There are no additional costs for you. It helps me continuing this blog. Thanks for your support! Visit my disclosure page for more information.
---
5. Rafa's New Racket: Babolat AeroPro Drive Play 2015
If you have ever stepped on the court (if you haven't check this out) and tried to generate topspin you know the horrible feeling of short and slow balls. This simply does NOT happen with Babolat Rackets, especially with the AeroPro Drive series. These rackets are designed to create a huge amount of spin. Recreational players can produce rpm's that years ago were only generated by top ATP players. Combine this with Rafa's super fast arm and strong legs and you have the French Open 2015 winner. Furthermore, the Babolat AeroPro Drive Play 2015 brings with it the "play" technology which allows Rafa to play connected and track everything he does on the court. A huge advantage!
---
---
---
4.Physical Strength and Stamina
Playing on the clay courts of Roland Garros is tough! To win the tournament you have to go through 7-8 matches that can easily turn into a five set thriller that lasts more than 3 hours. There is absolutely no way to do this if you are not prepared. Superhuman physical abilites are required to dominate like Rafa does. He is able to generate more power and spin than any other player from his legs consistently, shot after shot. If you take a look at Rafa's fifth set statistic you will see that he wins most of them and this has a reason. He is simply a monster in terms of stamina. If you want to become fit for the summer (maybe not as fit as Rafa is :)) check this out and dominate in summer! 
3. Insane Recovery
Rafael Nadal is the absolut greatest and untouchable king of recovery shots. With his forehand  averaging a height of more than 1,5 meter over the net and 3000-4500 revolutions per minute Rafa is able to recover from any shot. While every player on the ATP Tour has to put good depth on the ball Rafa is very often sucessfull with balls that come short. Due to his insane topspin the ball rockets upwards and generates a lot of speed creating a difficult approach shot for most players. Furhermore, Rafa is so fast that there is pretty much no way to get past him. You literally have to jump into his short balls and fly to the net to have a chance but as we all know Rafa is the king of impossible passing shots. The ability to reset the rally no matter how good the opponent's shot placement plays a huge role to Rafa's sucess and is one reason why Rafael Nadal will win the French Open 2015.
---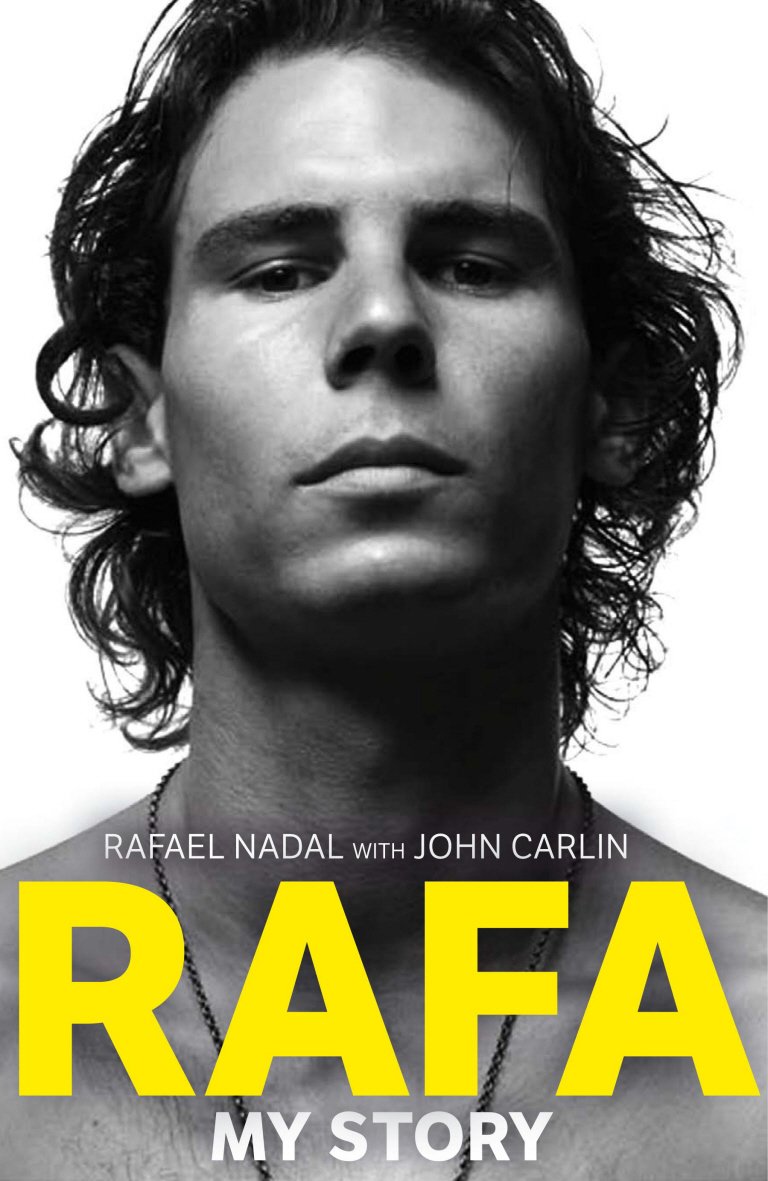 2. Determination
Rafael Nadal wants to win. Period. He never complains, he never searches for excuces, he never quits. All he wants to do is to win the current match. It's what he is made for. Roger Federer once said: "A lot of players hate losing, while I simply love winning." and this is what makes the difference. To understand how Rafa developed this tremendous determination you should definitely consider to buy or at least check out this. One of the best tips I have ever received a few years ago. A must read if you are interested in Rafa or tennis in general.
1. Topspin Crosscourt Forehand
Rafa knows it, uncle Toni knows it, the opponent knows it (especially Federer :D), the crowd knows it, we know it, everyone knows it. Rafa will go cross court to the backhand of his opponent. Eventhough he places over 80% of his forehands to the opponents backhand staying on that side is no option. In the moment Rafa sees someone waiting for another crosscourt forehand he shoots a rocket down the line. His reverse forehand technique allows him to hit both, the crosscourt and longline variant, very late making it hard to read where the best clay court player ever is going to place his forehand.
---
---
Related articles
---
---
Join the FourtyLove community
---
[social_share style="bar" align="horizontal" heading_align="above" heading="Share the Love for Tennis" facebook="1″ twitter="1″ google_plus="1″ linkedin="0″ pinterest="0″ /]